HYCU provides a wildly innovative application-focused on data protection for today's data centers.
HYCU empowers IT, Nutanix, VMware, Azure, and Google admins to take back the data center without breaking a sweat. HYCU application-focused solution gives full-stack visibility to see VMs and business-critical applications in a single robust environment. It breaks through barriers to quickly eliminate problems, thoroughly recover applications and data, and quickly deploy. There's no waiting, no learning, and no hassle.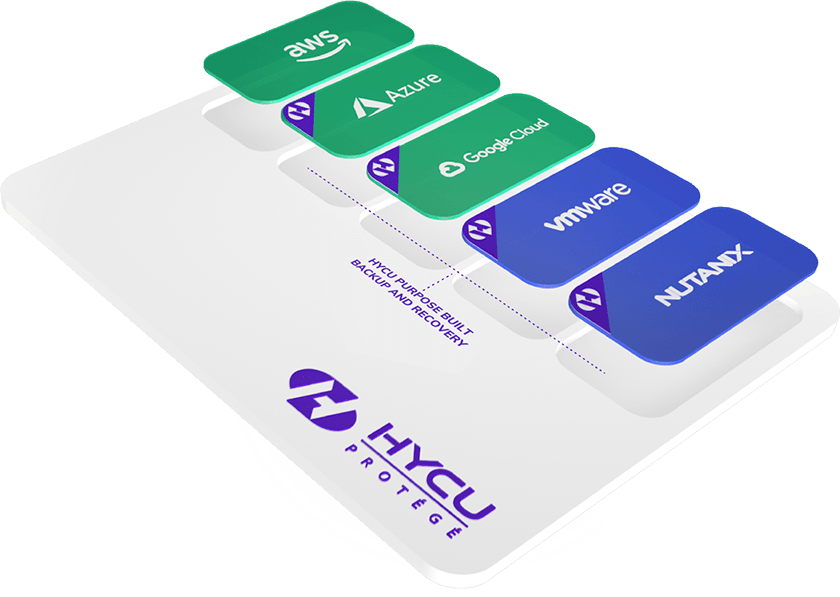 HYCU harnesses 25 years of sophisticated IT outsourcing, insights from over one million users, and work experience with more than 25,000 customers and more than 10 ISVs to create a deep and unrivaled well of industry expertise. The result is unsurpassed build alignment with industry leaders and a formidable competitive advantage in the multi-cloud space.
StorEasy is the first Cloud Storage Provider that can guarantee native integration with the HYCU to deliver a certified Long-Term Archive Cloud service through an Active Archive tape-based platform.
The purpose of an Active Archive tape-based environment is to show all content online using extremely reliable and long-lasting storage technologies. A hybrid architecture that uses different storage tiers to ensure high performance and low operating costs than traditional disk-based storage systems.
In particular, LTO technology is economical for a second or third security copy and offers extraordinary reliability with an error rate 10,000 times lower than a SATA disk and guaranteed data legibility on LTO media for a period of 30 years!
The active archive solution includes data caching on flash storage at the writing and reading stages. In practice, a portion of the archived data remains as a twin copy on the cache. How long the data stays within the cache is determined by policies that allow you to decide dynamically what and how data to keep. This approach enables you to read the information immediately without having to access the tape libraries' tapes. The duration of the data on the cache disks and the thresholds can be programmed dynamically. Should these be exceeded, the cache is emptied of the least accessed files. All data is always archived on tape independently of what occurs in the cache.