StorEasy is focused exclusively on cloud storage
A single focus: data protection and archiving.
In a world where IT companies are falling over each other to claim that they work in a whole range of areas, themes and technologies, at StorEasy we believe instead that focus is a key element for success. For example, to contain storage requirements, dramatically reduce maintenance costs and resources and at the same time increase efficiency and the security of archived data, requires specialist knowledge, innovative methodologies and effective data management and data protection software. Not least, it requires a truly holistic vision of the issue.
At StorEasy we do not simply offer our customers cloud storage space. Our approach consists in understanding the authentic value of information to an organization's business and operations. We up the pace of innovation with exclusive services that significantly cut costs, raise efficiency and at the same time increase security.
We deliver real and measurable competitive advantage to firms that are thinking about the cloud as an avenue for development of their IT organizations.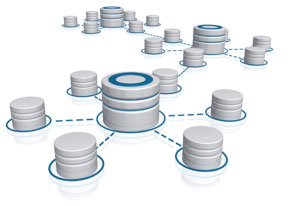 Qualified partners across the country
StorEasy relies on a qualified partner channel with a direct market presence to guarantee the best possible support. The partner network includes VARs and systems integrators specialized in cloud, storage and backup markets. Through our partners we offer a broad spectrum of innovative, flexible and effective onsite services to deliver a significant competitive advantage that turns the purchase and operating costs of legacy storage infrastructure into a usage-based fee.
Our specialization in storage allows us to help companies find the cloud solutions and services to meet their specific needs